Our Practitioners
Floatation Therapy:
Reuben Dettling
Jess Altmayer
Sophia Elden
Nic Krause
Cranio Sacral Therapy:
Massage Therapy:
Intuitive Counseling & Energy Work:
Botanical Medicine:
The Oly Float Team
Specialty Areas: Floatation Therapy
Everyone you meet at Oly Float is an experienced floater and can address any questions you have about floatation therapy and sensory deprivation.  Oly Float is owned by Kristin, Mike, Dan and Mandy.  As owner-operators of Oly Float and The Soul Space, they are among the world's leading pioneers in floatation therapy, with experience in custom-designing premier float tank experiences that transcend the pre-built commercial tanks at many other floatation therapy centers. Along with the owner-operator team, you will also meet our experienced float guides, Reuben, Jess, Sophia and Nic.
Whoever you talk with at Oly Float, we'll help you identify the best approach to floating specific to your personal needs, whether it's for injury management, sports performance enhancement, meditation and mind training, recovery from trauma, or just simple relaxation and escape from daily stress for an hour or two.
Mandy Zabohne

Specialty Areas: Cranio Sacral Therapy, Massage Therapy, Body Code, Reiki, Intuitive Counseling
All her life, Mandy has sought to make the world a better place, and although she still loves to protest, her passion is in the heart-to-heart support of people to become the best and happiest versions of themselves.
Mandy came to Olympia in 1998 to attend the The Evergreen State College, where she graduated with a degree in political economy, environmental science, and art, while also working with Latin American solidarity campaigns and teaching as a volunteer in the state prison at Shelton. She has been highly influenced by the Anti-Oppression curriculum of Dr. Leticia Nieto, which places our personal, emotional struggles in the context of our place and privileges in society. Her commitment to social and ecological justice is a huge motivation to help individuals clear physical and emotional obstacles that prevent us from living as we know we'd like to live.
She discovered her love of healing arts while searching for a deeper level of that transformation. She graduated from Brenneke School of Massage in 2008, and soon after enrolled in the most in-depth cranio-sacral therapy program available in Washington, taught by acupuncturist Ursula Popp. The skills of cranial work combine beautifully with the energetic healing techniques of her mentor, Jennifer Nevy, including Body Code, Emotion Code, Natural Force Healing, Reiki, and Hands of Light. Both of these programs include a foundation of Five Elements Chinese Medicine, which seeks to understand the body and psyche as a natural system that heals through balancing itself. She has also continued her education though Aromatherapy, Sound Healing, and Herbal Medicine. (She loves to study and she loves to share what she learns.) She uses Applied Kinesiology both as a tool in these healing techniques, and to discover which techniques are most helpful for each custom session. Everything she offers can be used for the treatment of acute or chronic injuries, complementary care, and relaxation, or personal growth, prevention, and wellness.
Mandy provides coverage for PIP claims (auto accidents), but otherwise does not accept insurance claims.
Dan Larsen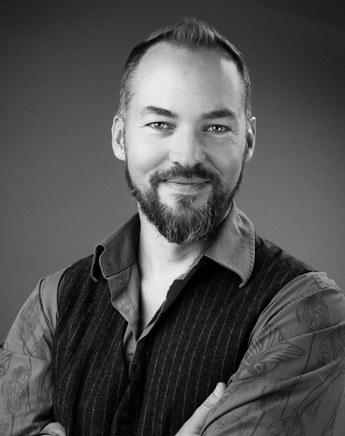 Specialty Areas: Energy Work & Intuitive Counseling, Personal Coaching, Applied Kinesiology, Floatation Therapy
In addition to being one of our experienced float guides who will greet you at the reception desk here at The Soul Space, Dan is also a counselor and energy worker with Intuitive Being. Dan and Intuitive Being offer a range of wellness and counseling services designed to free you of your emotional baggage and physical challenges and return you to your pure self. He uses applied kinesiology as a primary diagnostic tool to get to an incredibly detailed view of the deep roots of clients' imbalances, whether they be at the level of the conscious mind, subconscious mind or buried deeper somewhere in the energy body. He employs a variety of healing modalities to perform clearings for those imbalances, including sound healing, electromagnetic stimulation, reiki and hands-on healing, qigong, light therapy, and more.
Dan's journey to the healing arts was an unconventional one. He spent 15 years working primarily in Fortune 500 healthcare companies, where he learned the good and the bad of the "corporate" side of healthcare. He always wanted to have a more direct role in helping people with their health and healing and set about doing just that. In 2011, he left the Fortune 500 world behind and set out on a new path to be of direct service to others. He formed Intuitive Being with his partner, Mandy Zabohne, as a collaborative practice of counselors who integrate Applied Kinesiology as a central tool for helping clients better access and manage their physical, mental and emotional selves.
Jaclyn Bedekovich
Specialty Areas: Massage Therapy
Jaclyn graduated in October 2010 from the Finger Lakes School of Massage in Mt.Kisco, NY. After obtaining her New York massage license, she moved to Colorado where she became a professional member of the American Massage Therapy Association (AMTA), received her National Board Certification from the NCBTMB and CO state licensure in April 2011. Jaclyn has worked in a variety of settings including a high end day spa, a resort, private chiropractic office, and a physical therapy practice. In the summer of 2016 Jaclyn's husband received orders from the U.S Army that would relocate them to the state of Washington where she acquired a WA state license.
Her passion for helping people with their pain and injuries peaked after years of her own severe back pain and major knee surgery. Massage was an immense part of the therapy she received during her recovery; therefore, knows how great it feels to be relieved of pain and discomfort. A firm believer in the inseparable connection between body/mind, Jaclyn is an advocate of massage for relieving physical as well as emotional stress, and strongly believes in massage as a viable modality for enhancing overall health and well-being. She understands that every person has unique challenges and preferences, and prides herself in being able to hone into the needs of each individual. She continues her education and learning so she can provide the best results for what the body needs in the moment.
Jaclyn is experienced in several modalities of massage, including: Swedish, deep tissue, trigger point therapy, myofascial release, prenatal, neuromuscular, injury treatment, and reflexology.
Ilsa Raina
Specialty Areas: Massage Therapy
Ilsa graduated from Bodymechanics Massage and Myotherapy in 2015. She is an intuitive body-based healer with a passion for working with individuals recovering and surviving from trauma caused by sexual assault, oppression, abuse, and motor vehicle accidents, as well as those suffering from PTSD. The techniques she incorporates within her bodywork range from trigger point therapy, energy work, and nervous system tuning. She is a trained advocate for SA and DV survivors and has gone through extensive anti-oppression training. She prioritizes autonomy and aims to create a safe space for healing.
Ilsa's massage style is relaxation-focused, and can accommodate those that need anything from deep tissue to injury treatment.
In her free time, Ilsa loves to dance, forage plants in the woods and play with her puppy, Lupé.
Vanessa Charles
Specialty Areas: Massage Therapy, Body Scrubs, Yoga Instruction
Vanessa's passion for wellness began as a teenager when she had to overcome health issues including allergies, blood sugar levels, and anxiety. She was and still is passionate about holistic health that addresses the root of the issue instead of simply treating the symptoms. The more she learned the more she wanted to share so that others did not have to have the challenges she experienced and also so others could experience the BLISS that she found when she learned how to eat well, do regular yoga, and enjoy regular massages. She loves to teach by example and lives a life filled with joy so that she can spread that wherever she goes. Vanessa's goal is to help you live a vital, healthful, fun, purposeful, and joyous life through healthful eating, exercise, fun, and massage. She is committed to supporting her clients in getting all the help they need and has a large network of other practitioners such as; chiropractors, naturopaths, acupuncturists, reiki healers, chakra healers, life coaches, counselors, and more that she can refer you to depending on your health challenges.
Vanessa is available at The Soul Space on Thursdays and Fridays.  Appointments can be made online or by calling her at 360-742-9471.
Renée Adele Davis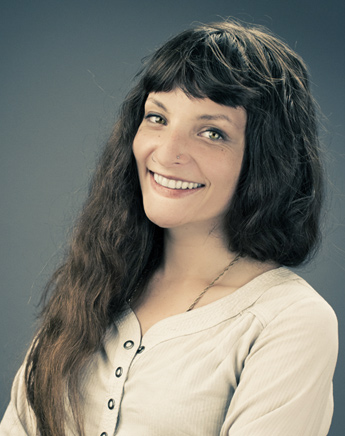 Specialty Areas: Botanical Medicine
In addition to working with a local mycology company, Renée has been a practitioner at the Olympia Free Herbal Clinic. She holds a master's degree from Antioch University, where she documented how including community-based herbal approaches dramatically improves healthcare for local Salish tribes. Renée consults directly with Intuitive Being to help clients take control of their chronic, acute and general health imbalances using herbal medicine.